Chickens are Coming to New Song
The "flock" at New Song Community Church will soon grow to include chickens.
The church is planning to add 10 egg-laying hens that will live in an outdoor coop on the upper grounds of the church property.
Shannon and Tom Farley are now caring for the first eight chicks in a heated brooder in their home until the chicks are old enough to move to the church in early May.
Raising chickens is expected to help New Song, and the local community, in many ways.
"It's my hope that this will give kids and adults alike an opportunity to learn about chickens and raising them, something that many in suburban America don't have exposure to," said Shannon Farley. "It'll also give us an opportunity to help provide a food source to those in and possibly outside of New Song. With the prices of food going up, many people are feeling it in their budgets."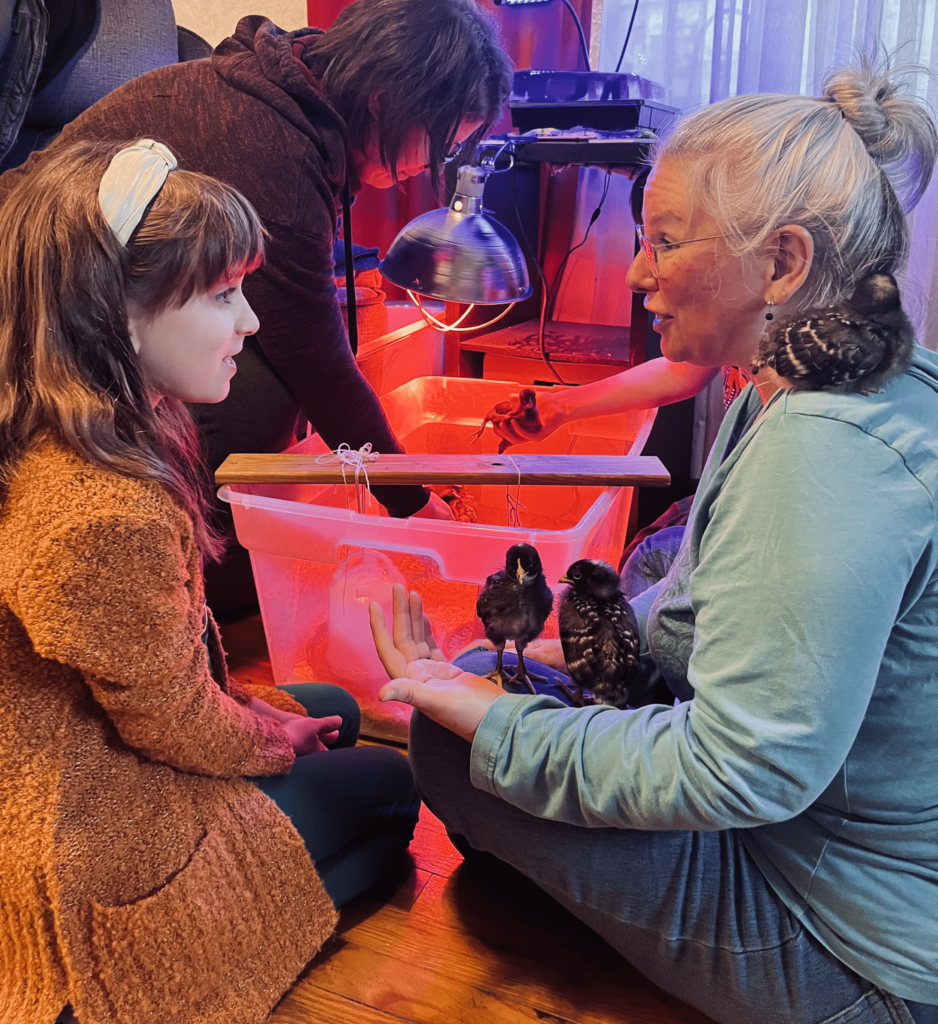 The hens should be ready to start laying eggs in July or August, Farley says. Once fully grown, they can live outside in the coop year-round. Volunteers will be needed each day to collect eggs, provide fresh food and water, and clean the coop.
"Those helping to take care of the chickens will have an opportunity to gather eggs for their family on their assigned day," said Farley. " Any extra eggs will be offered to the congregation for a donation to help with the cost of taking care of them. Any after that will be offered to the community and those in need."
The church family can pitch in now by volunteering to help build the chicken coop and by making financial donations to buy supplies.
Farley says the church leadership team has been very supportive, as well as some key individuals.
Russ Evans secured the municipal zoning permits; Bob Werner is gathering supplies for the coop and, along with Tom Farley, cleared the initial land area for the coop; Dave Sabo is borrowing machinery that will further help with clearing the area for the coop and building it; and Candice Latshaw gave input in choosing the breeds. (Her sister, Erica, has started a God-centered farm in Delaware named Risen Acres that has chickens.)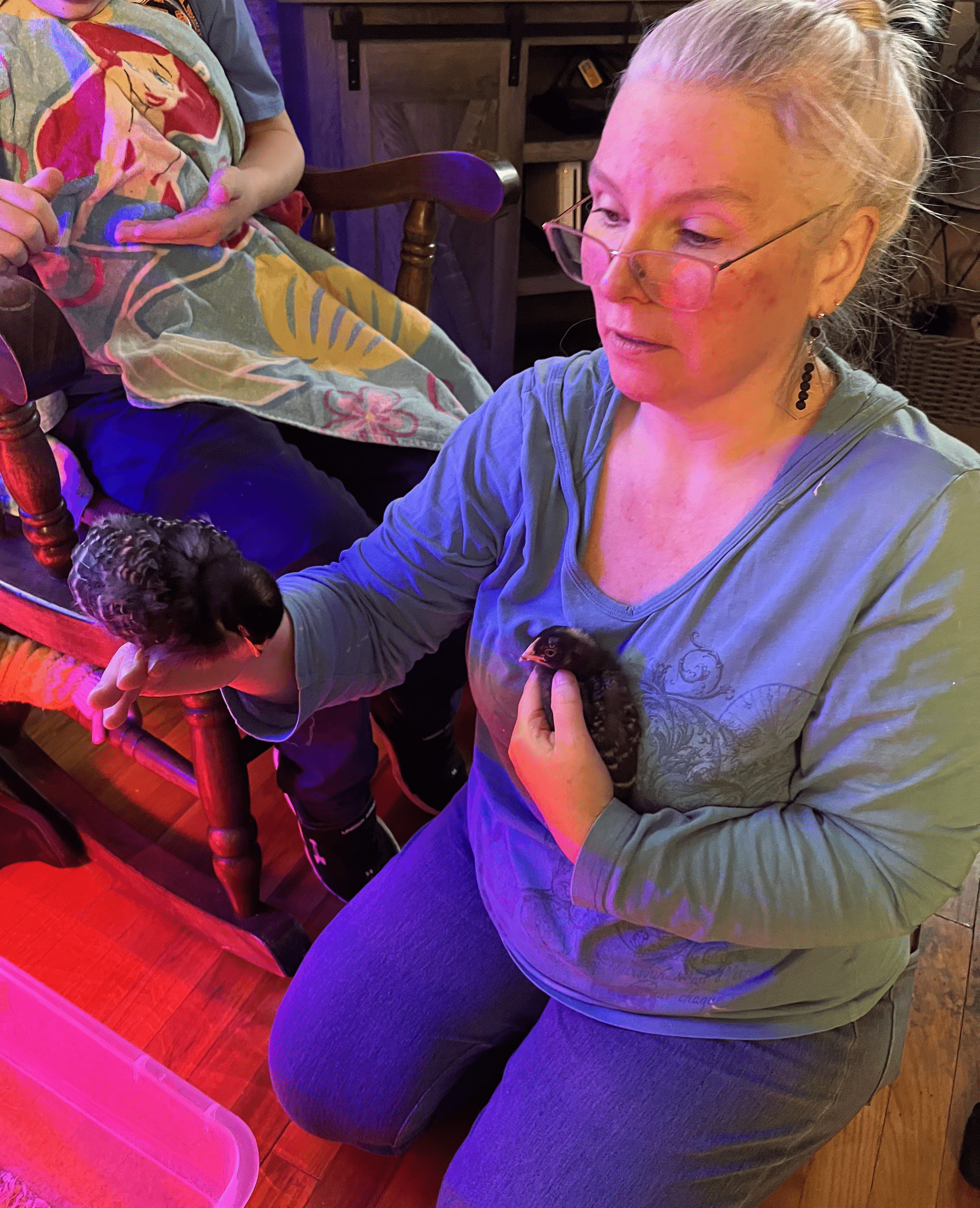 The eight chickens now in the church's possession are five Plymouth Rock hens (also known as Bard Rock) and three Black Sex Link hens to start with. The plan is to add two Buff Orpington hens later in summer 2023.
Many are looking forward to hearing the friendly "cluck-cluck-cluck" of the chickens at New Song. Until then, they have a loving home at the Farleys.
"We also are handling them daily so they get used to being around people," said Farley. "Chickens can recognize around 100 faces and will recognize their caretaker's voices. They can also become attached to their owners much like a dog. I'm already starting to see some of that behavior in a couple of them."
Learn More
There will be a church meeting in April for anyone interested in being a volunteer. The date/time is TBD. For more information about the chickens, contact Shannon Farley.