Celebrating our Children's Workers
New Song Community Church recently honored its members who teach Sunday school, work in the nursery, and help with kid's time during worship.
Pastor Herb Shaffer recognized the children's workers during the service held on Sunday, October 2, 2022. They were invited to the stage and received a small gift.
The people recognized were:
Sunday School Teachers – Katie Weber, Nina Wiebalk, and Courtney Jacobs (aide)

Nursery Workers – Ginger Rogers, Joanne Brown, Sue Gourley, Vanessa Bruce, Pam Lakits, Bev Nemit, Kelly Opferman, and Aimee Zosky

Kid's Time Helper – Debbie Mazzeo
Pastor Herb noted how these volunteers make the church a welcoming environment to families with infants and young children.
"I've always found New Song to be a welcoming place for parents with young children," said church member Greg Latshaw, a father of two. "Nobody is ever shushing you or giving dirty looks if your kid makes a little bit of noise during the service. In fact, this is one of the things that drew me here, since I can't say the same thing about other churches I've been to."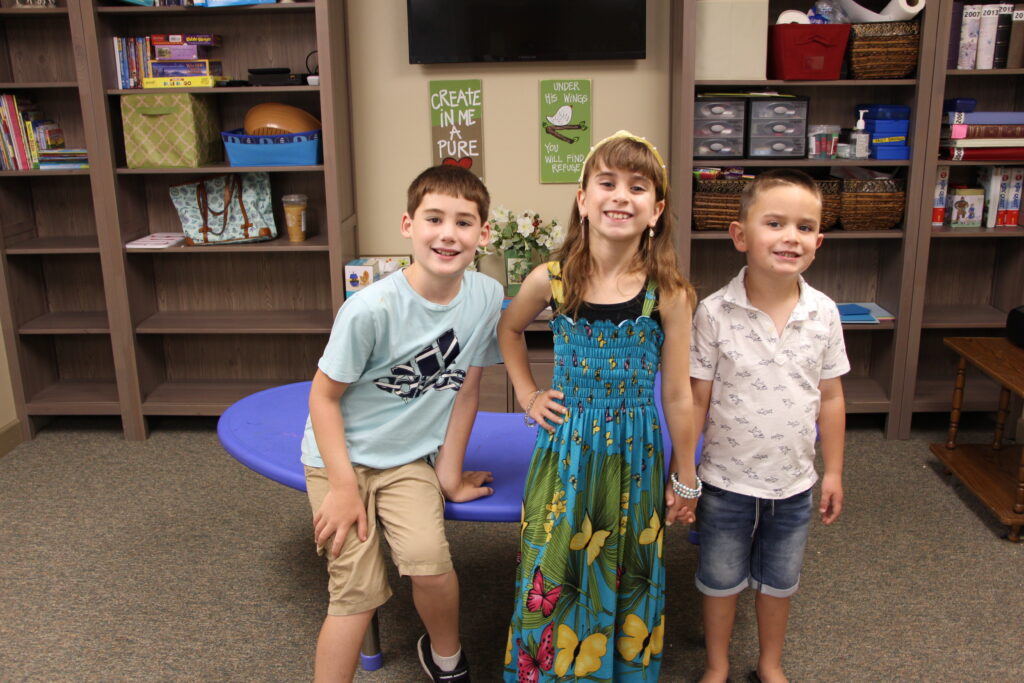 For young families, New Song offers multiple kid-centered experiences.
There is a Sunday school class held from 9 – 9:45 a.m. before the service called New Song KIDS. Meant for children from ages 5-11, the program teaches the Bible in a fun and age-appropriate way.
During the worship service, parents have the option of placing their infants in the church nursery. The nursery is a safe and secure environment.
Additionally, children are invited to participate in each worship service for Kid's Time. Pastor Herb invites them to the stage for a short Bible lesson and then the children sing a song on the main stage.
This moment is a highlight of the worship service for many.
Jesus made time in his ministry for children, and New Song will always do the same.
More Information
For questions about the kid's-focused opportunities at New Song, contact office@newsongpittsburgh.org.