Annual Chili Cook-Off Makes Triumphant Return
Heaping servings of God's word and delicious chili were recently on the menu at New Song Community Church.
The church celebrated its fall chili cookoff on Sunday, September 18, 2022.
Over a dozen families entered their homemade chili into the cookoff. The entries included traditional styles as well as more adventurous fare like extra-spicy chocolate chili, chili with cinnamon and bison meat, and chili without beans and tomato sauce.
For those with a sweet tooth, families also brought homemade cornbread, brownies, cookies, and other assorted treats.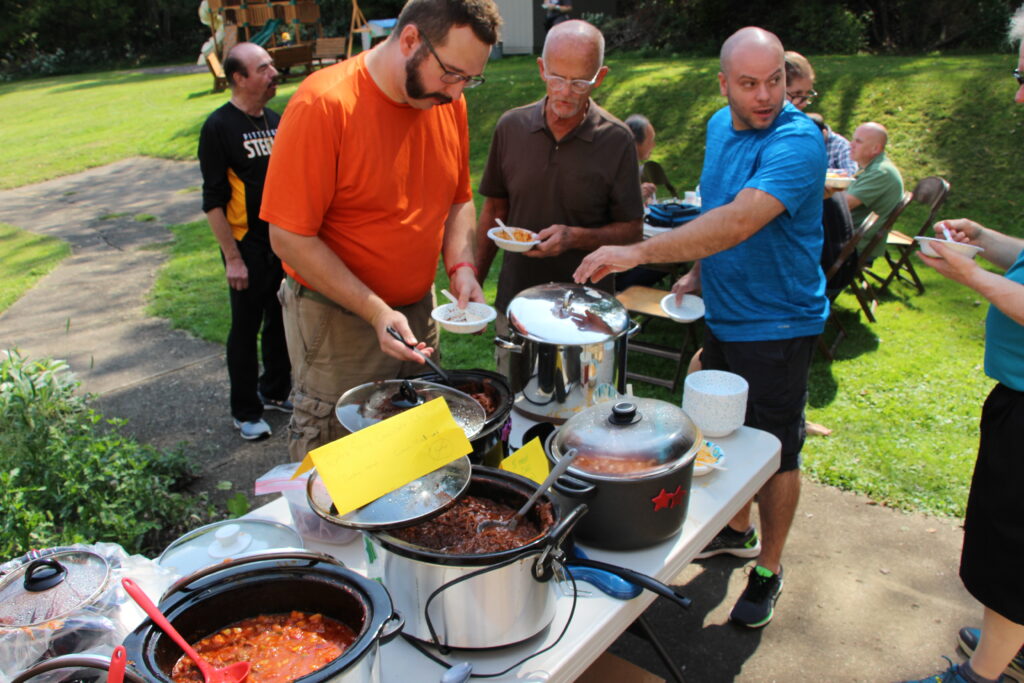 With so many tasty chili choices to sample, the judges faced a difficult task in selecting winners. Each chili entry was scored points and, to protect the integrity of the process, the judges didn't know whose chili they were tasting.
The temperature was warm that afternoon, and so was the heat of the competition. After counting up the points, the judges announced the chili cook-off winners as Debbie McGill (first place), Susan Scott (second place), and Terri Stevens (third place).
It was another wonderful Sunday to remember — and for which to give thanks to God — at New Song Community Church.
Additional church-wide events and food-centric gatherings are planned throughout the year at New Song. They are central to the church's mission to be a community of Christ-followers who value "relationships not religion."