Meet Our Pastor
Herb Shaffer is the pastor of the New Song Community Church, which he founded in 1991 in the south suburbs of Pittsburgh, Pennsylvania. He has more than 35 years of experience as a leader, teacher, pastor, trainer, mentor, and motivational speaker. Additionally, he served as former Director of the Institute for Servant Leadership, an organization that prepares Christians be to effective servant leaders in their local churches.
Herb's life was transformed by God through the people of Maiden Lane Church of God in his hometown of Springfield, Ohio. He has made it his life's mission to do the same for others in any way possible.
Herb has a bachelor's degree in pastoral ministry and bible from Gulf-Coast Bible College (now named Mid-America Christian University) and a master's degree in organizational leadership from Geneva College. He is a trained and certified teacher and coach in communication with Dynamic Communications International, led by Ken Davis.
Herb is the author of two books: From Where God Sits: A Quest to Discover God's Perspective (2014) and Intimacy and Awe: Walking with the Real God (2018). He has taught college courses in leadership, organizational dynamics, critical thinking, communication, and life development. He has written curriculum for Warner Press and has been published in several Christian magazines.
Herb and his wife, Sheila, are proud parents of four adult children and grandparents of seven children.
His Books
Pastor Herb Shaffer has written two books. First-time visitors are invited to take a copy of either book as a gift for worshiping with New Song Church. Copies are located at the back of the worship area.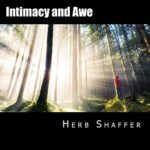 Intimacy and Awe is a book to help you develop the right picture of God so that you recognize Him when He shows up. Even more than that, to experience a relationship of intimacy with Loving Heavenly Dad and proper awe with Almighty Holy God.

---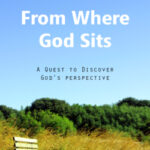 From Where God Sits is a book to help you gain God's perspective as you travel the journey called life. It provides Bible stories in contemporary language and stories from life that help us understand God's take on life and relationships. You will laugh, maybe cry, but for sure you will see God and life more clearly.